We provide a high quality websites designing and development solutions
To engage our services or discuss your project or organisation please do not hesitate to get in touch. We are always refining our approach and collaborating with others to innovate further.
Solve more workflow problems
We help startups to ideate, design, develop, evaluate and launch apps keeping in mind their expectations and constraints with regard to costs and timelines. We also understand that startups look for rapid launch, growth and success in the virtual market. Using agile methodologies, we deliver world-class mobile and web apps with swift design, development and deployment.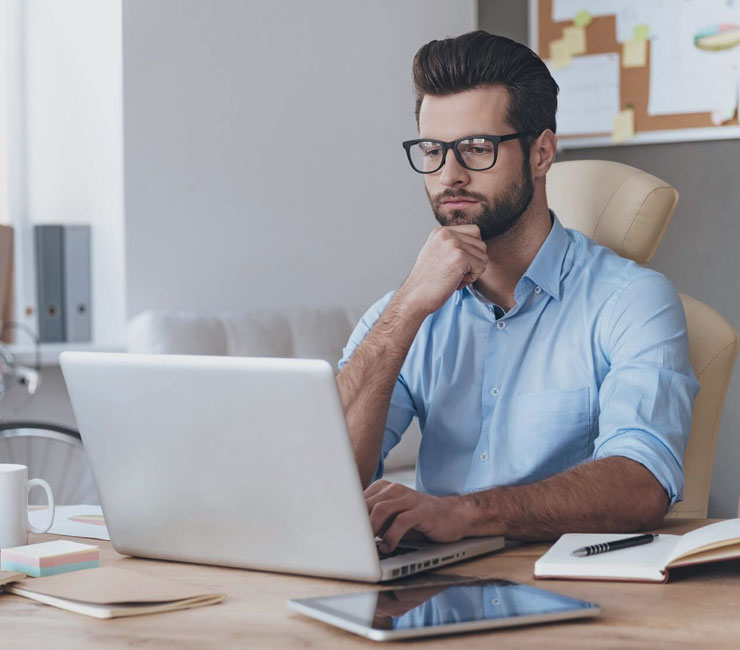 01.
Planning
It lets you decided and get mapped the stages of the entire project. This stage also requires client's interaction and attention. This stage also requires client's interaction and attention. Contract that defines roles, copyright and financial points
02.
Design
The planning stage comes more into reality and functionality. This includes the visual presentation of the site. Upon completion of design phase, the website should more or less have taken shape but for the absence of the content and its features.
03.
Development
It includes the programming process as well as loading content that is done by your team or by the client's end. Keep the codes organized in this phase and refer constantly to the planning details as the whole website take shape.
04.
Launching
The purpose of the launch phase is to let the viewer know about your website. This phase requires the final polishing of design elements, testing of the special features added and most of all consideration of the user experience.
Trust & integrity: Our recipe for success
Our aim is to be flexible and listen to our clients needs in order to gain a full understanding of requirements .
Frequently asked questions
This will help you to take decision easily, know why choose us.
How much will a website cost me?
The cost of a website varies depends on its complexity. We are happy to discuss your requirements and provide a best quote at any time.
Once my website design is completed, what after-sales service do you offer?
We fully support any website we design and are always available should you encounter any problems or require new enhancements. Multifold also offers website hosting and maintenance.
Can you provide Web design and hosting services?
Yes, Multifold is a one-stop shop. You do not have to worry about who to call if you have problems. Multifold can take care of everything from registering your domain name and designing your site to building it and maintaining it for years to come.
Why should I choose themultifold.com for my website?
It is an established hosting and Web development company that has been delivering projects at all levels of complexity to clients across the India. Our clients range from small business to large enterprises. We have developed a sophisticated style and a deep understanding of website requirements since 2014, Private Limited in 2019